Profile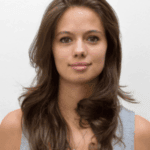 Sophie Morse
Curriculum Vitae
Education:

Liceo Scientifico in Italy, Imperial College London for undergraduate and masters

Qualifications:

MEng, MRes

Work History:

PA consulting

Current Job:

PhD student at Imperial College London

Employer:

Imperial College London, PhD funded by EPSRC
Favourite thing to do in my job: Everyday is different and exciting

About Me

I am a PhD student enthusiastic about science and keen on getting you excited too!

Read more

I live in London with my boyfriend and an italian couple. We have a kitten called Pelusa and I'm italian too. I play the piano and violin and love dancing. Latin salsa dancing is my favourite at the moment. I have 2 little sisters and get to travel a lot with my work to conferences. I've just been to Japan where the food is amazing!

My Work

Getting medicine into the brain with microbubbles - Bioengineering

Read more

I get medicine into the brain which normally isn't possible. I'm doing this with ultrasound and microbubbles, which are super tiny bubbles that you can put inside the body and get them to move so that the medicine gets into the brain through the vessels. It's super cool!

I do lots of experiments to make this as safe and efficient as possible and get to colour tissue with really cool colours to identify cells, neurons and helper cells in the brain.

My Typical Day

Experiments in the morning, staining and microscope in the afternoon

Read more

I will go in, sort out what I need to do and answer some emails. Go down to the lab and do some experiments to test whether I can get medicine in the brain better with a certain way of pulsing the ultrasound on the brain. After lunch, I will go to the microscope to analyse some results or do some staining to colour tissue so I can see cells lighting up with the medicine or not. And to see if the cells are healthy or not.

What I'd do with the prize money

I would invest it into getting children more involved with the science I do.

Read more

I would like to use the money to build a really cool demonstration of our technology at the Imperial Festival in London in May. This is an opportunity to talk to adults, teenagers and small children about what we do with microbubbles and to build a good demonstration of it requires money. We would like to show the full experiment of delivering medicine to the brain by using a human size blood vessel and then have the audience represent the medicine or the microbubbles. This would really help people understand how the technology works and get people to realise that it's a completely noninvasive and safe technology that could change the way we treat brain diseases. I believe that the large model of blood vessel and maybe costumes for some of the bubbles and medicine would really help convey the idea.

My Interview

How would you describe yourself in 3 words?

Reliable, kind, patient

What's the best thing you've done in your career?

Do a PhD

What or who inspired you to follow your career?

My parents, teachers and friends

What was your favourite subject at school?

Maths

What did you want to be after you left school?

A bioengineer

Were you ever in trouble at school?

No

If you weren't doing this job, what would you choose instead?

There is nothing I want to do but this.

Who is your favourite singer or band?

Imagine Dragons

What's your favourite food?

Pizza with mozzarella di bufala

What is the most fun thing you've done?

Dancing salsa til my feet were sooo tired

If you had 3 wishes for yourself what would they be? - be honest!

Always be kind. Be successful and inspiring in my career. Manage to do that and have a wonderful family.

Tell us a joke.

Why was the maths book depressed? Because it had so many problems.
---
---