Profile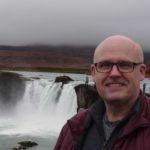 John Midgley
Oh No! It's all over!!! Thank you, I had a great time chatting with you all.
Curriculum Vitae
Education:

I went to North London Polytechnic, Manchester University, The Open University and Cambridge University.

Qualifications:

Although I did not do too well at school, I now have 5 degrees (working on the 6th now), a diploma, 2 PgCerts, 1 PgDip, 3 charterships, 2 fellowships, registered European Professional Geologist, a City & Guilds technical qualification and a tank drivers licence.

Work History:

Before the British Geological Survey I was a consultant in oil and gas exploration and geoscience research.

Current Job:

Technical Manager at the British Geological Survey

Employer:

We do all kinds of geology (geology is a BIG subject) and geology related stuff like explaining science, computing, designing equipment and ways of doing things that are better and easier.

The British Geological Survey is a partly publicly-funded body which aims to advance geoscientific knowledge of the United Kingdom landmass and its continental shelf by means of systematic surveying, monitoring and research. The BGS headquarters are in Keyworth, Nottinghamshire, England, United Kingdom (where I usually work).

Our Twitter feed is https://twitter.com/BritGeoSurvey

The organisation website is at https://www.bgs.ac.uk/home.html

The project I work on mostly is the UK GEO-Observatories project shown here – https://www.youtube.com/watch?v=kjpObPtgRHk

Watch the video and see myself, and my friends talk about rocks, and how a better understanding of rocks makes the world a better place.
Favourite thing to do in my job: Doing something different.

About Me

Geologist, engineer and environmentalist, hugging trees and licking rocks.

Read more

I live in West Yorkshire, out in the countryside and am best friends with my neighbours cat.

Working as a geologist I have lived in Norway, the Netherlands, The Hashemite Kingdom of Jordan, United Arab Emirates, Algeria, South Yemen and Azerbaijan. I have spent a lot of time in deserts with the scorpions, spiders and snakes.

My favourite TV shows are ones with spaceships or aliens or superheroes or spaceships, aliens and superheroes all together.

I have not always been a geologist, I started as a butcher, a wagon driver, a soldier, worked on TV, trained as a fire eater and even worked a very short stint as an ice cream salesman in Moscow.

Did I mention I like TV and movies with spaceships and aliens?

My Work

Rocks and holes in the ground, preferably big deep holes, like miles deep. Currently working on energy, how changing the underground changes the world around us, and trying to work out how to drill under a volcano to sample hot liquid rocks.

Read more

We do nearly everything scientific, and have a lot of fun doing it.

Geologists can spend a lot of time flying, looking at the landscape to identify rocks and how they fit together.

Looking for geological structures from the air

Once we know how they fit together, we get closer to the ground, often doing vehicle surveys to visit areas identified from the air or satellite and do detailed surveys, sometimes seismic (using sound to image the underground) or very technical and scientific surveys looking at differences in gravity or electrical response of rocks.

Driving around the Sahara Desert

Parked admiring the view in the Sahara Desert

When we think we have found something, we use drilling rigs to drill boreholes to see if we are right. If we are, we can get water, oil or gas, or use the boreholes to inject Carbon Dioxide (CO2) and help fight climate change.

Drilling for gas in the Sahara Desert

Drilling for oil, and drilling for water in Yemen

Drilling for oil above Holmfirth, Huddersfield, UK

A drilling bit (Azerbaijan)

When drilling the wells we record everything (and I mean everything!), we collect the rock chippings coming out of the hole, we take core, we capture the gases in the well, look at microbes, take the temperature, read the radioactivity of rock and how strong it is.

It can take years for geologists and other scientists to properly look at all the rocks and gases and information. We use this information to build oil and gas wells, water wells, obtain heat, mine minerals we need and manage how we use the underground and how using the underground changes the world around us.

My Typical Day

...reading documents, answering questions, solving problems, asking myself what do we do next?

Read more

My days can be very different.

Some can be spent in an office, in front of the dreaded computer, doing lots and lots of paperwork. Unfortunately this paperwork is important. It details what we want to do, how we will do it, who will pay for it and what it should look like when finished.

Me on a day of meetings and paperwork…

Other days can be spent outside walking around the countryside or on site with drilling rigs.

Drilling for water in Wales (with the Army)

I spend a lot of time talking to people, trying to plan what we should be doing and helping them solve problems. These problems can be about how we do our business, but the best ones are helping solve science, engineering and environmental problems. This can be anything from drilling holes and understanding rocks, or how best to sample rocks to look at the microbes, the very small life that calls the rock its home, or how the results should be shown to non-scientists. Sometimes I get to speak to people who want to be scientists and I get to help them pick the right pathway.

Sometimes, if I'm really lucky, I get to go places like Iceland and hold meetings next to waterfalls.

Me in Iceland, having a meeting by a waterfall

I think this should happen a lot more often.

What I'd do with the prize money

I'd make it easier for people to learn how to get clean water in rural Tanzania.

Read more

Geology for Global Development (GfGD) is a registered charity (1165663), established to champion the role of geology in sustainable development, mobilising and equipping the geology community to support the UN Sustainable Development Goals. In 2019, they will be developing projects to increase access to improved water resources in rural Tanzania (SDG 6 – clean water and sanitation), and the scientific and technical capacity to help manage these. Access to locally-managed and sustainable water resources is critical to improving the health, education and gender equality of local communities. Work in Tanzania will be done in partnership with local NGOs and district governments, focusing on training and capacity building to ensure they access to the Earth and environmental science needed to develop new water projects, monitor water quality, and assess water project functionality. Read more about their work: http://www.gfgd.org/

My Interview

How would you describe yourself in 3 words?

Lucky, Effective, Hard-working

What's the best thing you've done in your career?

Travelled. By travelling you see new things, eat different food, and see some very different TV.

What or who inspired you to follow your career?

The NASA astronauts of the 1960s and 1970s

What was your favourite subject at school?

Tricky, I liked Geography and English

What did you want to be after you left school?

A writer. Or a fireman. I did think of being a scientist, but not doing well at school never thought it would happen.

Were you ever in trouble at school?

Yes. Lots.

If you weren't doing this job, what would you choose instead?

I'd like to write a novel.

Who is your favourite singer or band?

Probably the stuff your mum and dad listen to? Or maybe even your grandparents?

What's your favourite food?

Nachos. Or Nachos with extra cheese, or Nachos with extra cheese and Jalapeño.

What is the most fun thing you've done?

Jump out of helicopters in the dark.

If you had 3 wishes for yourself what would they be? - be honest!

I'd want to fly, be invisible and for my family to have good health.

Tell us a joke.

There are 10 kinds of people in the world. Those who understand binary and those who do not... Yes. It's a science joke.
---
---